How to Apply?
This award is open to individuals only. The applicant must be an ASA or ASTA member or be sponsored by an ASA or ASTA member. The award cannot be made to an individual more than once. The maximum amount awarded for each scholarship is $AUD7,500.
The successful applicant will provide a report at the completion of their travel for inclusion in the newsletters of both the ASA and ASTA. The applicant should not have received other substantial sources of support for their proposed travel. However, supplemental support from other sources to meet the essential travel and cost of living expenses is allowed if required. There is no age restriction, but the scholarship is intended primarily for individuals who are not yet fully established in sleep research or clinical practice.
Successful applicants are encouraged to present any research resulting from the Helen Bearpark Scholarship at the ASA and ASTA Annual Meeting. Acknowledgement of support on any presentations or publications arising from the Helen Bearpark Scholarship is required.
Applicants should submit the following for consideration by the Selection Committee:
(1) Brief CV of applicant including:
name and contact details
ASA membership number or evidence of ASTA membership and year of initial membership
academic record
appointments/positions - present and past
awards and honours
previous grants
brief summary of research - current and completed
publications and presentations
(2) Brief description (maximum 2000 words) of the project for which the funds will be used including:
field of study
brief outline of proposed programme of study or research (maximum 2 A4 pages, single-spaced, including references)
brief overview of host institution
brief description of how this travel will benefit the applicant's career in sleep research/medicine, the applicant's institution, and sleep community in general
timetable - specify proposed departure date, commencement date, expected duration of the scholarship, and hours per week if not full-time
brief budget with justification including description of how the funds will be used (include other sources of funding support if applicable)
(3) Letter of acceptance from the proposed supervisor/host including:
statement of intent to fully supervise the applicant, reality of anticipated outcome and timetable, availability of resources, evidence of recent research achievements within sponsoring/host department
Only full applications with all requested materials submitted prior to the closing date will be considered.
Applications will be judged on quality of proposed work (30%), track record and potential of applicant (30%), quality of sponsoring institution (20%), likelihood of enduring exchange and benefit to sleep research/sleep medicine (20%). Length of ASA/ASTA membership may be taken into consideration.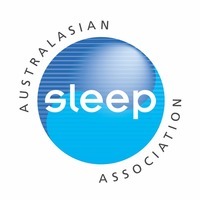 The Australasian Sleep Association (ASA) is the peak scientific body in Australia & New Zealand representing clinicians, scientists and researchers in the broad area of Sleep. Its many functions include: -Promoting education and training in sleep health and sleep medicine within its membership -Fostering research -Establishing clinical guidelines The mission of the Austr...